As your local water utility provider, we strive to keep you continually updated on all matters related to your water service. Subscribe to our website and receive News delivered to your email inbox.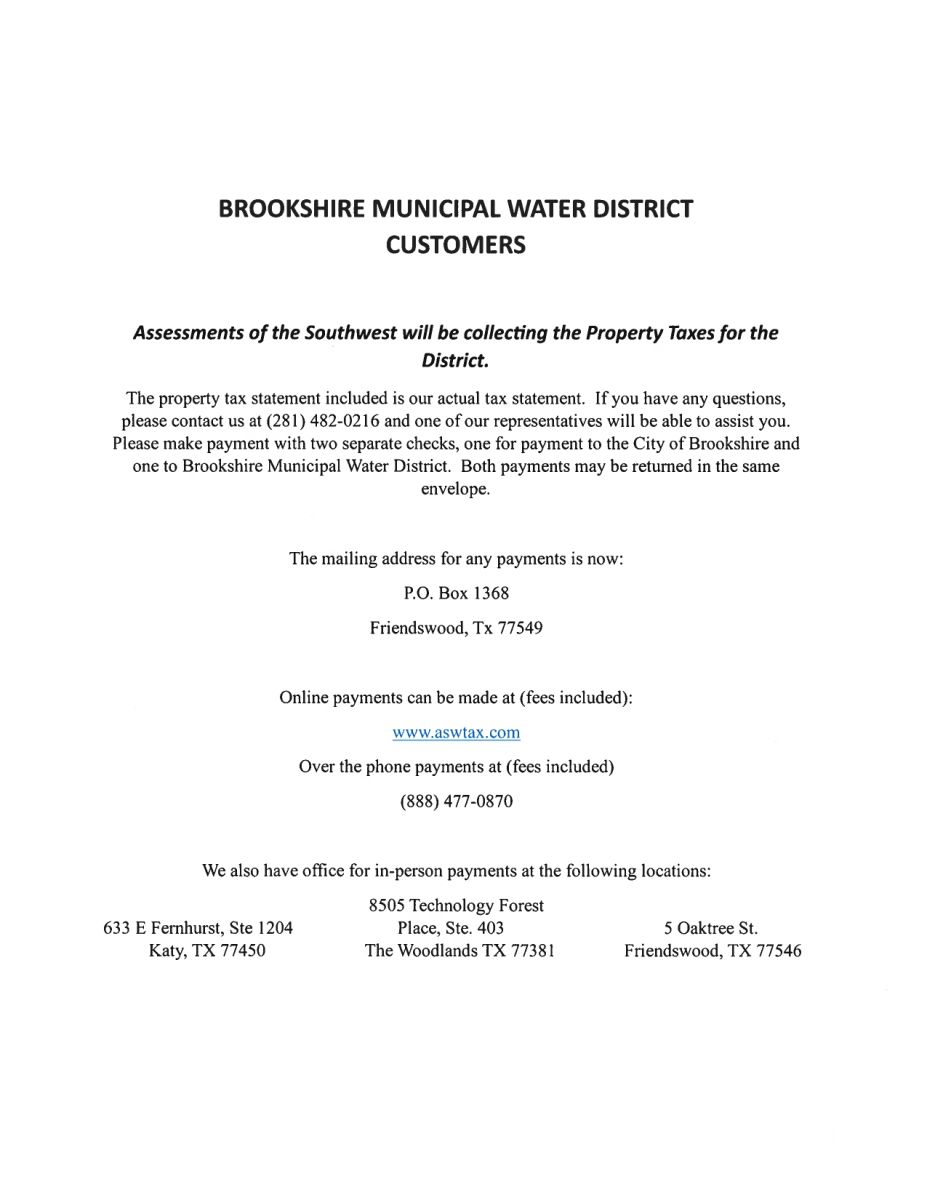 Brookshire Municipal Water District is having a Water Education Extravganza on Monday, October 16, 2023 at 4004 6th Street from 10am to 12pm and 1pm to 4pm. Come join us for fun-filled day...
The Brookshire Municipal Water District will hold a public hearing on a proposed tax rate for the tax year 2023 on the 18th day of September, 2023, at 6:00 p.m. at 4004 6th Street, Brookshire,...